A solution dedicated to car photography on mobiles, free registration and unlimited usage*.
Whether you want to capture the main angles of your vehicles, create detailed pictures or even dynamic 360° views, you can take all these shots directly from a mobile device, smartphone or tablet, iOS or Android.
Open the myCARLAB app, follow the guide and you're done. Your vehicles are presented in a coherent photographic production with a choice of angles according to your needs.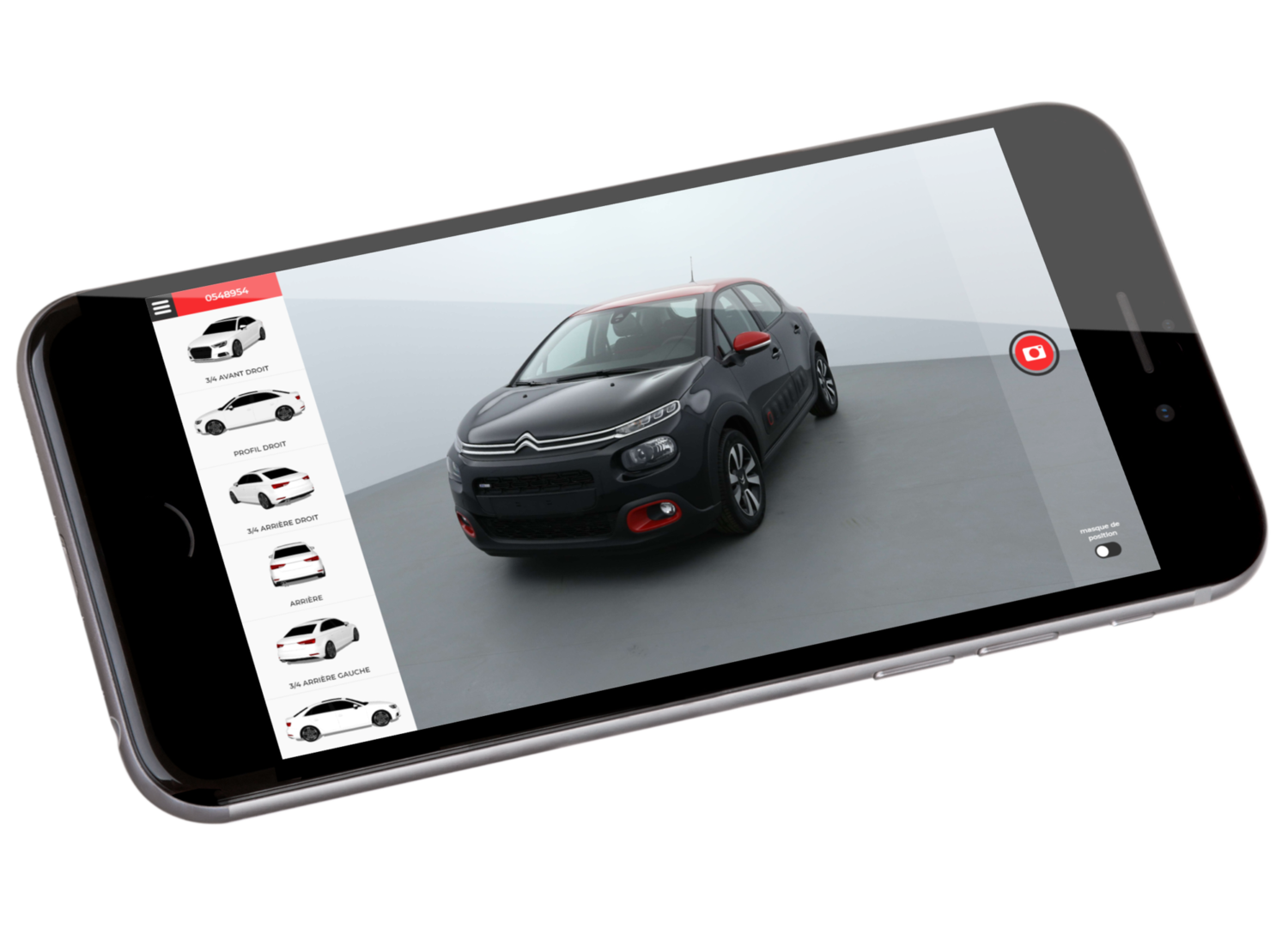 This smart tool, based on the innovative visoCARLAB technology, offers you an assisted photography, letting you take all your photos just in the right angles. myCARLAB is THE ready-to-use solution to optimize and standardize your automotive listings with high quality pictures.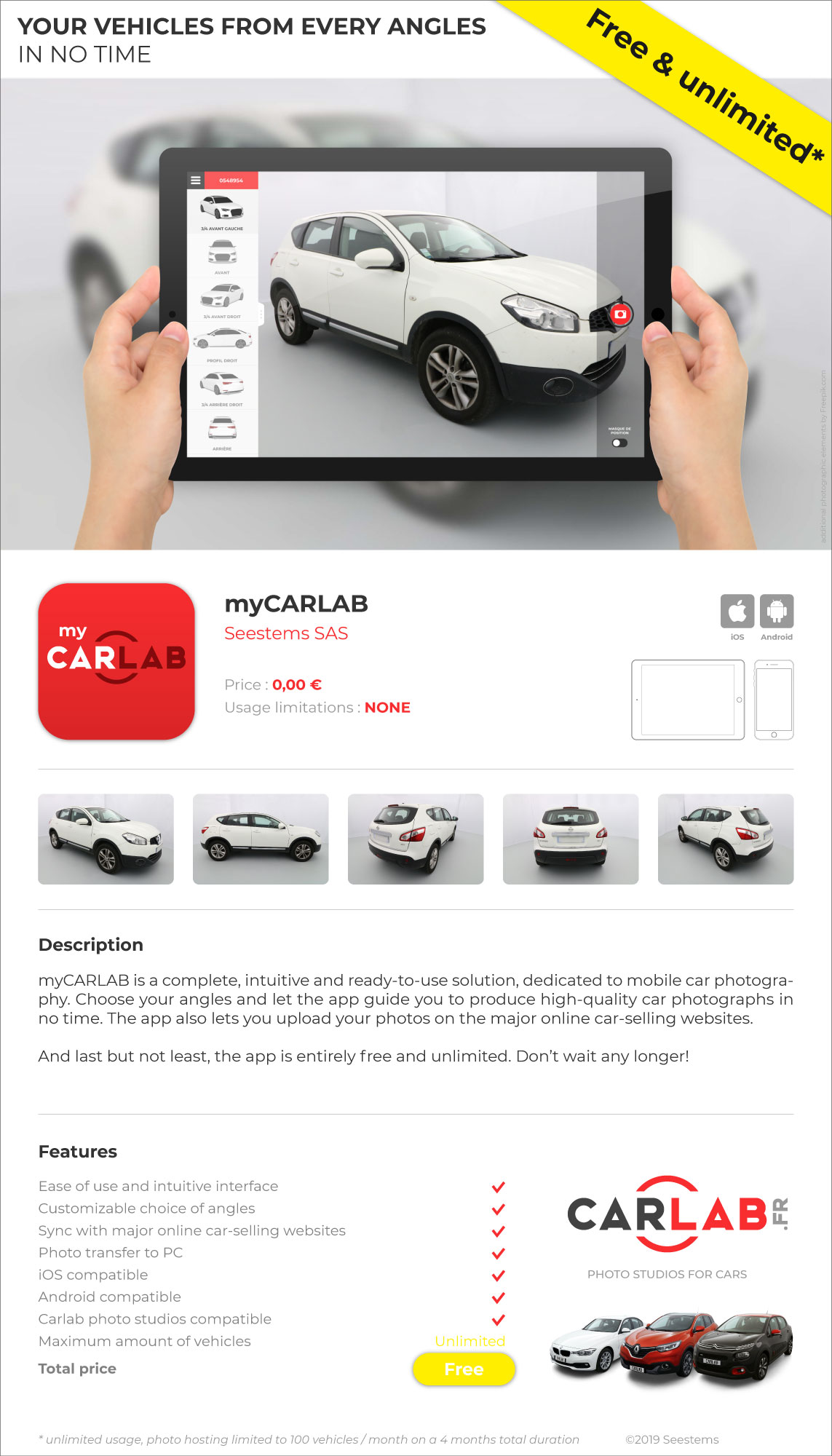 Working with a CARLAB photo studio, you will be ready to create yourself, independently and with professional quality, all the shots you want, all without any special knowledge of photography.
* free registration and unlimited usage, photo storage limited to 100 vehicles a month on a 4 months duration.
iOS & Android compatibility

Assisted photography

visoCARLAB technology

Create external and internal views

Create dynamic 360° views

Paste your logo in all your photos

Automatic photo clipping

Profiles and customers management

CARLAB App creation know-how
API & media connexion with PlanetVO & PlanetVO2
Unlimited access to the entire platform

2 months trial & free registration
Contrôle du
plateau tournant
Si votre studio
en est équipé
Traitement
des photos
Automatique et
suivant vos réglages
Masquage
des plaques

Automatique
avant & arrière
Gestion de
vos utilisateurs
Production
en workflow
Gestion de
vos clients
Avec profils de
réglages automatiques
Mise en ligne
automatique
Sur les sites de
vente en ligne