A photo studio for cars, automated and operated in one click, without turntable.
The CARLAB ONE-SHOT studio is, as its CARLAB STUDIO predecessor, a photo studio for cars entirely automated and easy to use, but in a lighter form.
Indeed, the CARLAB ONE-SHOT studio works without turntable, and is now lighter, faster to operate and to install, and, of course, less expensive.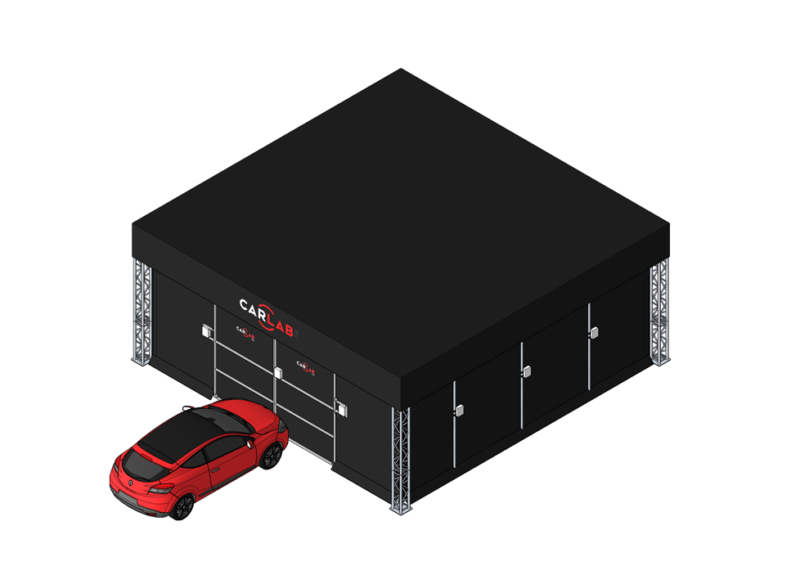 The complete photo booth
8,00 m × 8,00 m | height 3,50m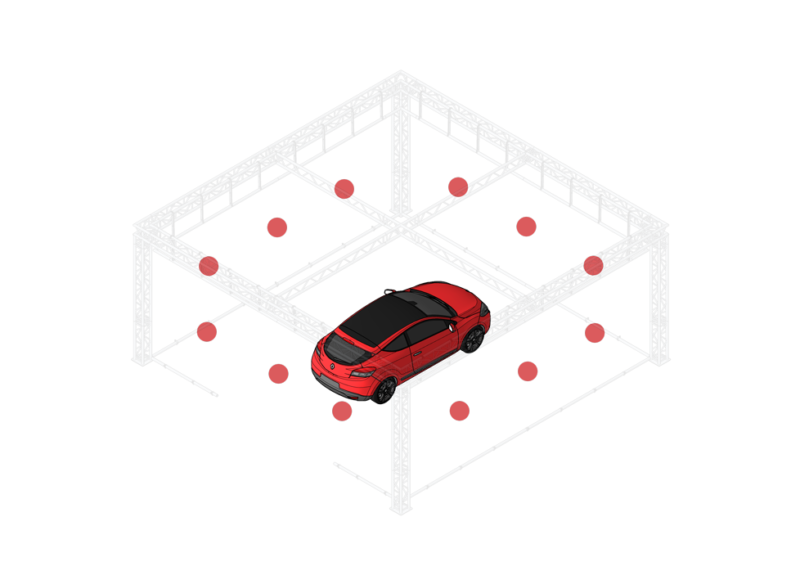 12 cameras
triggered simultaneously
12 cameras, set strategically inside the photo studio, shoot the vehicle from all the angles simultaneously.
In practice, it means that the vehicle has to be placed inside the studio, then, when the studio doors are closed, one simple click will triggered all the cameras. A great time saver, while keeping a high photographic quality.
Once the shooting is done, the photos are automatically processed and clean of all non essential elements (like the camera objectives). Then, a dynamic 360° view is automatically generated, letting your visitors admire your vehicle in details with exterior and interior 360° views.
See the 360 player
Video demonstration of the CARLAB ONE-SHOT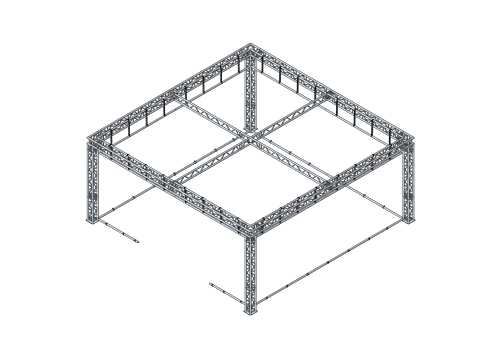 Aluminum
structure
Aluminum
elements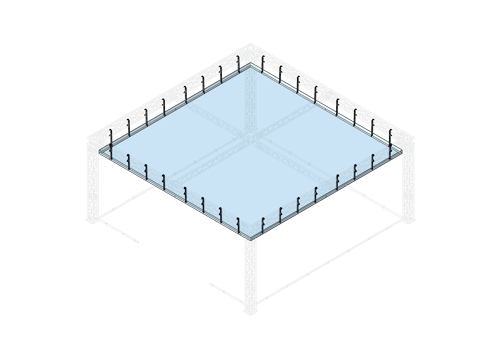 Dropped
ceiling
Semi-transparent
technical tarp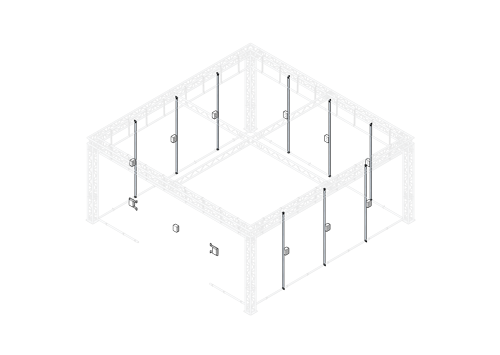 Photo
cameras
12 synchronised
points of view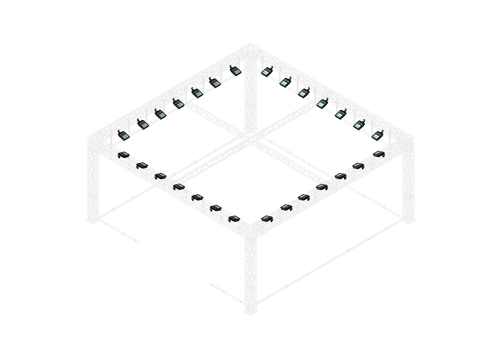 LED
lighting
White light
Electric box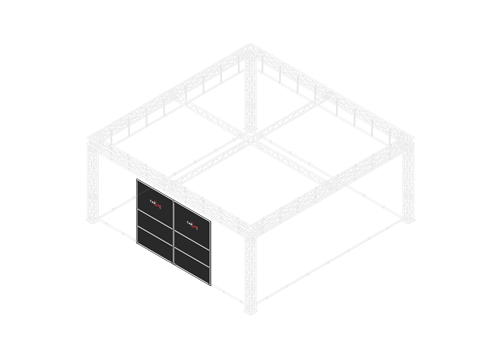 Access

doors
Manual &
sliding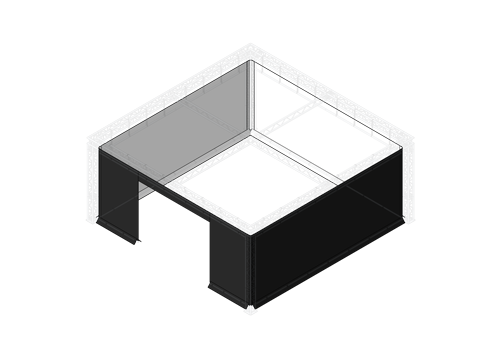 Background
tarp
White interior
Black exterior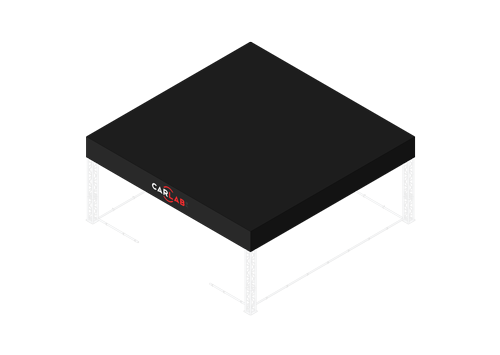 Roof
tarp
Overlaying
the structure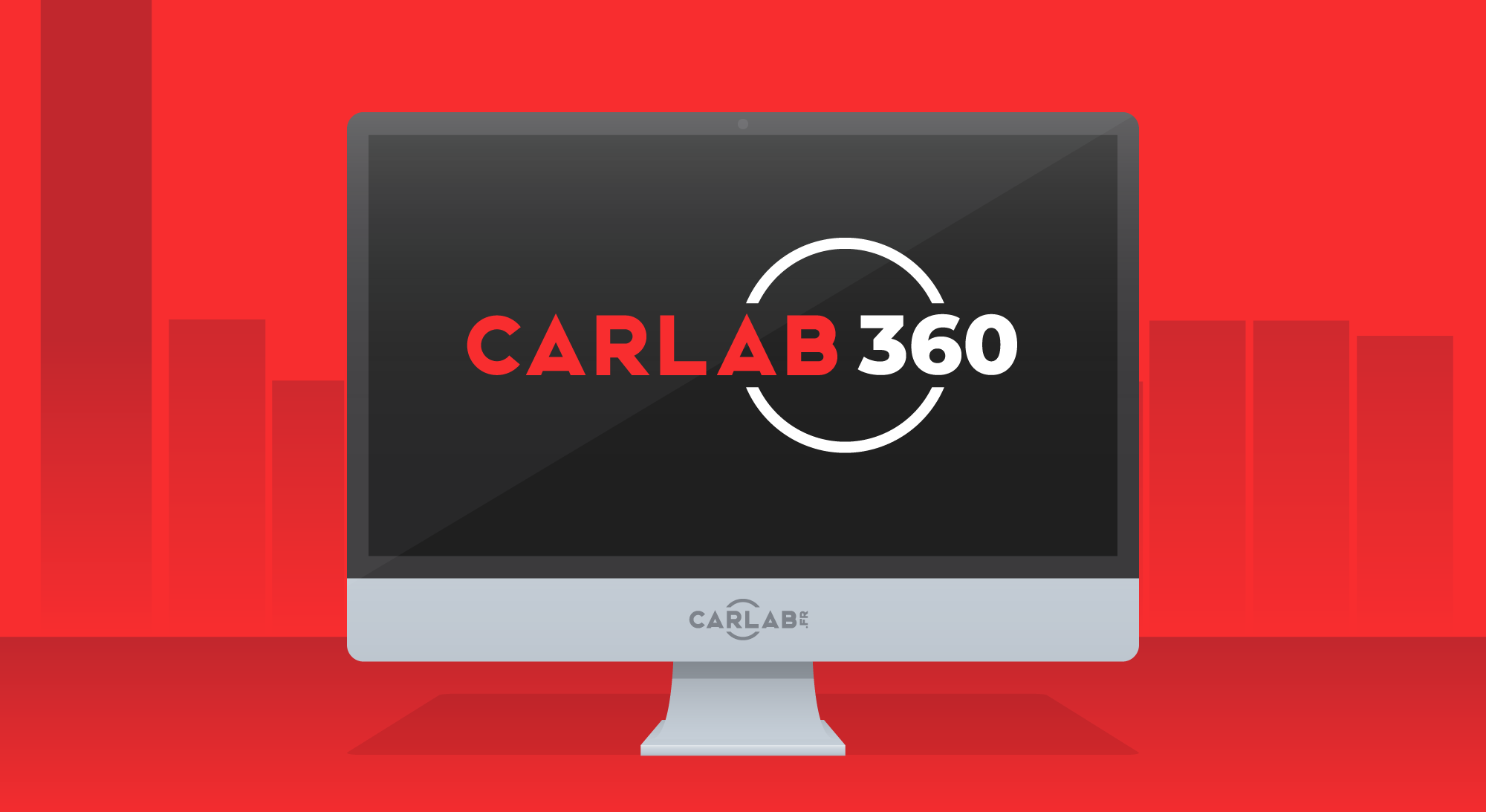 CARLAB 360
A complete and automated solution for photographing your vehicles,
from shooting them to putting them online.
Find out more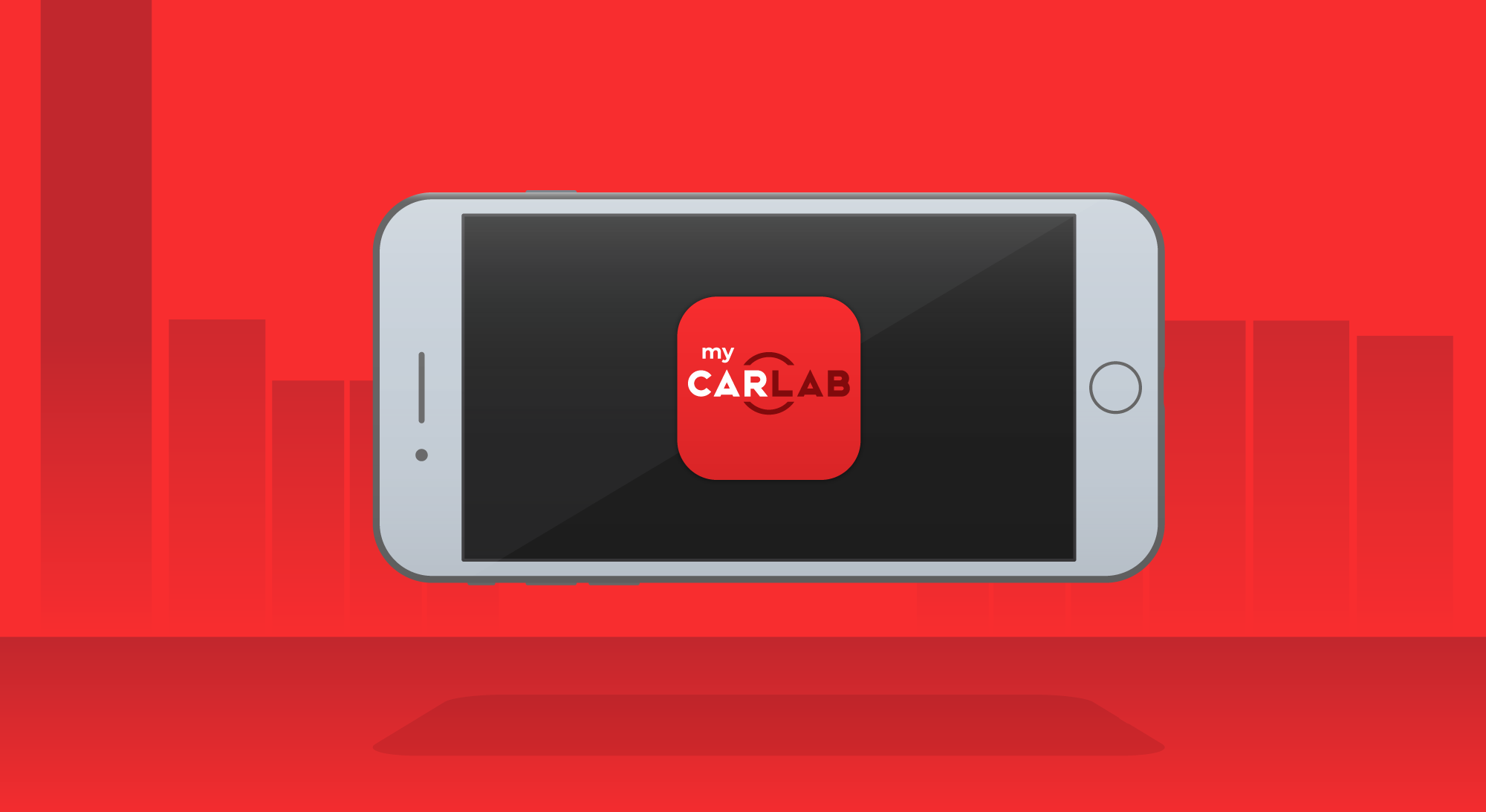 myCARLAB
A complete and optimised solution for photographing your vehicles
on mobile phones.
Find out more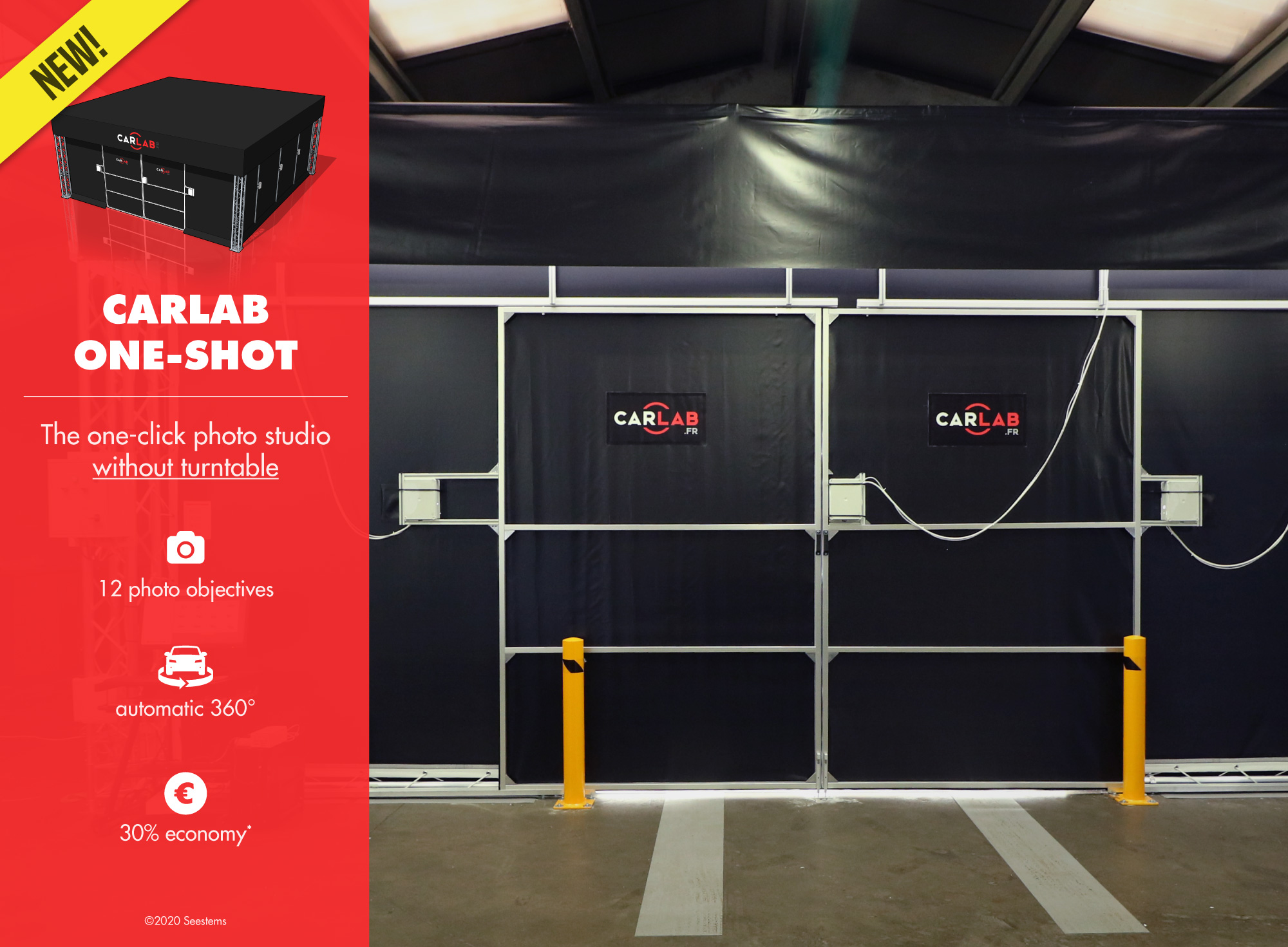 CARLAB ONE-SHOT, the quality and the efficiency of a CARLAB photo studio for cars, but lighter and even more faster.
Quality
High quality photos,
a professional seller look
Speed
A simple and fast solution,
a saving of time and energy
Automation
A fully automated solution,
from shooting to uploading