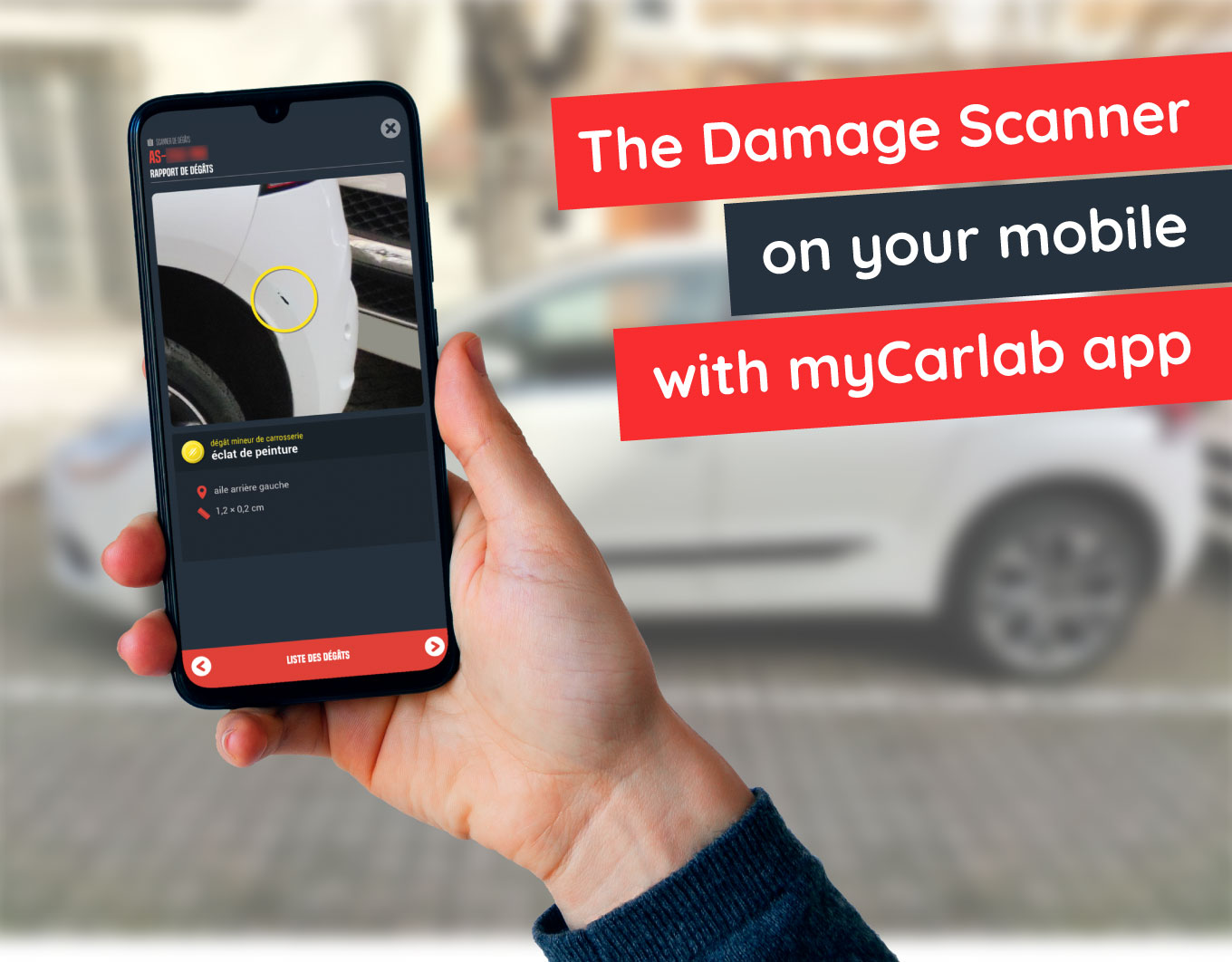 September 2021

CARLAB brings the Damage Scanner
to mobile with myCARLAB app
The CARLAB Damage Scanner is the solution to quickly and automatically analyse damages on a vehicle, based on only 4 photos.
This solution is arriving on your mobile app myCarlab...
Photos of the vehicle
Once the Scanner has been launched from the app homepage, take 4 photos of the vehicle: front, rear, left side and right side.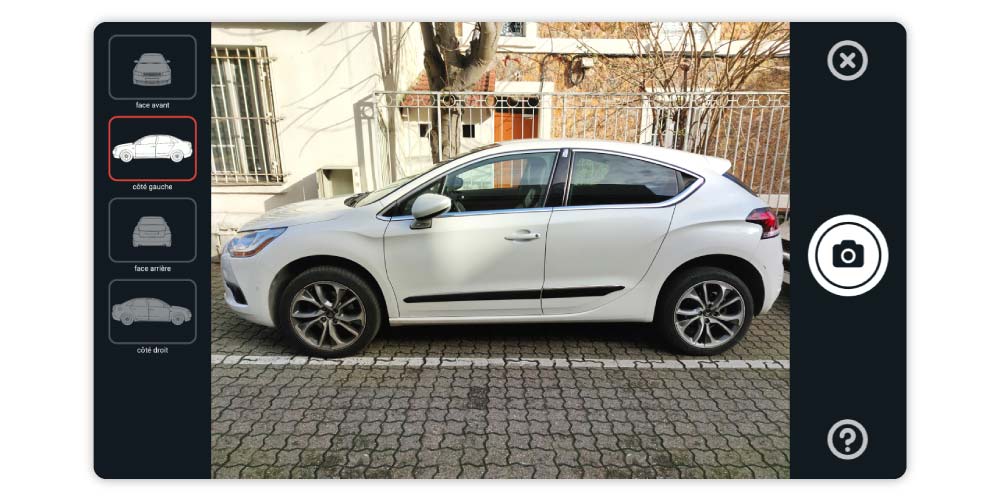 Photos analysis
When your 4 photos are ready, they are sent for a completely automatic analysis (process time: around 15 minutes).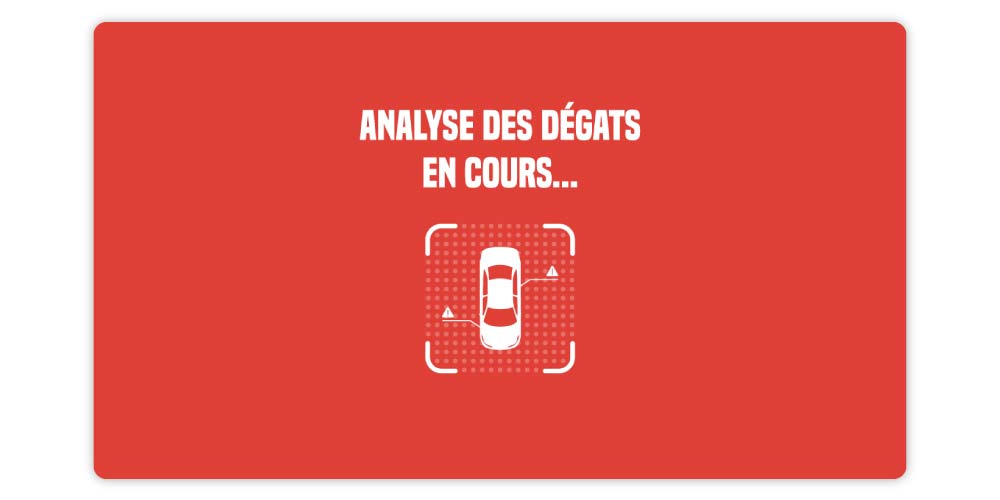 Damage report
The analysis is done and the app delivers a detailed report of the damages that have been found on the vehicle, from the small scratch to the major body dent.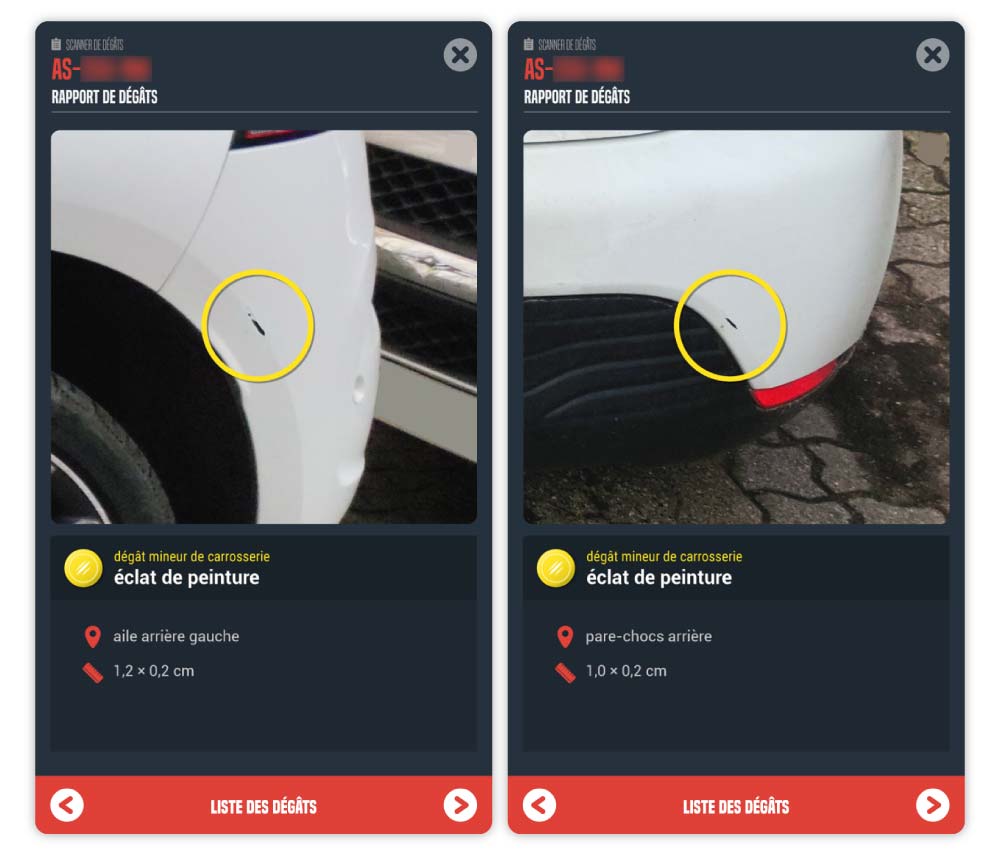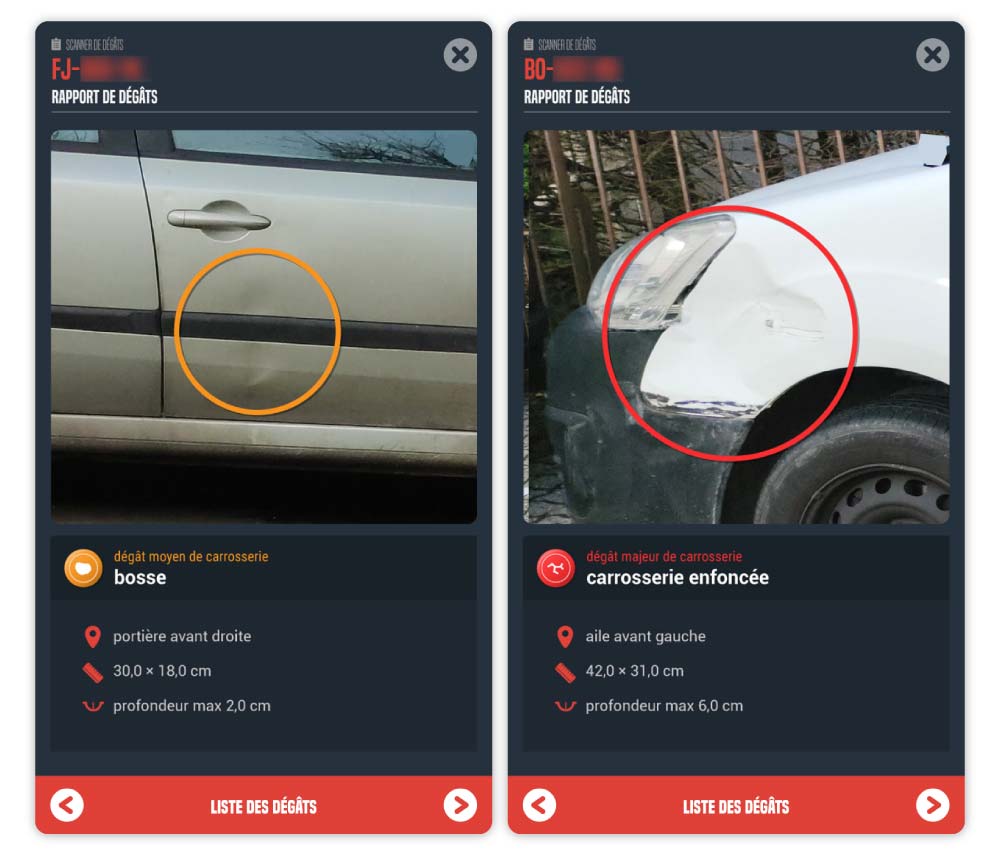 Visualisation
The vehicle is then displayed in a 360° view, showing all the detected damages as overlayed hotspots.
Availability
The Damage Scanner feature is available to myCarlab commercial photography users.
Subscription offer
myCARLAB (iOS & Android)
To let you discover the app freely, register now and gain 10 vehicles with free myCarlab.fr services.