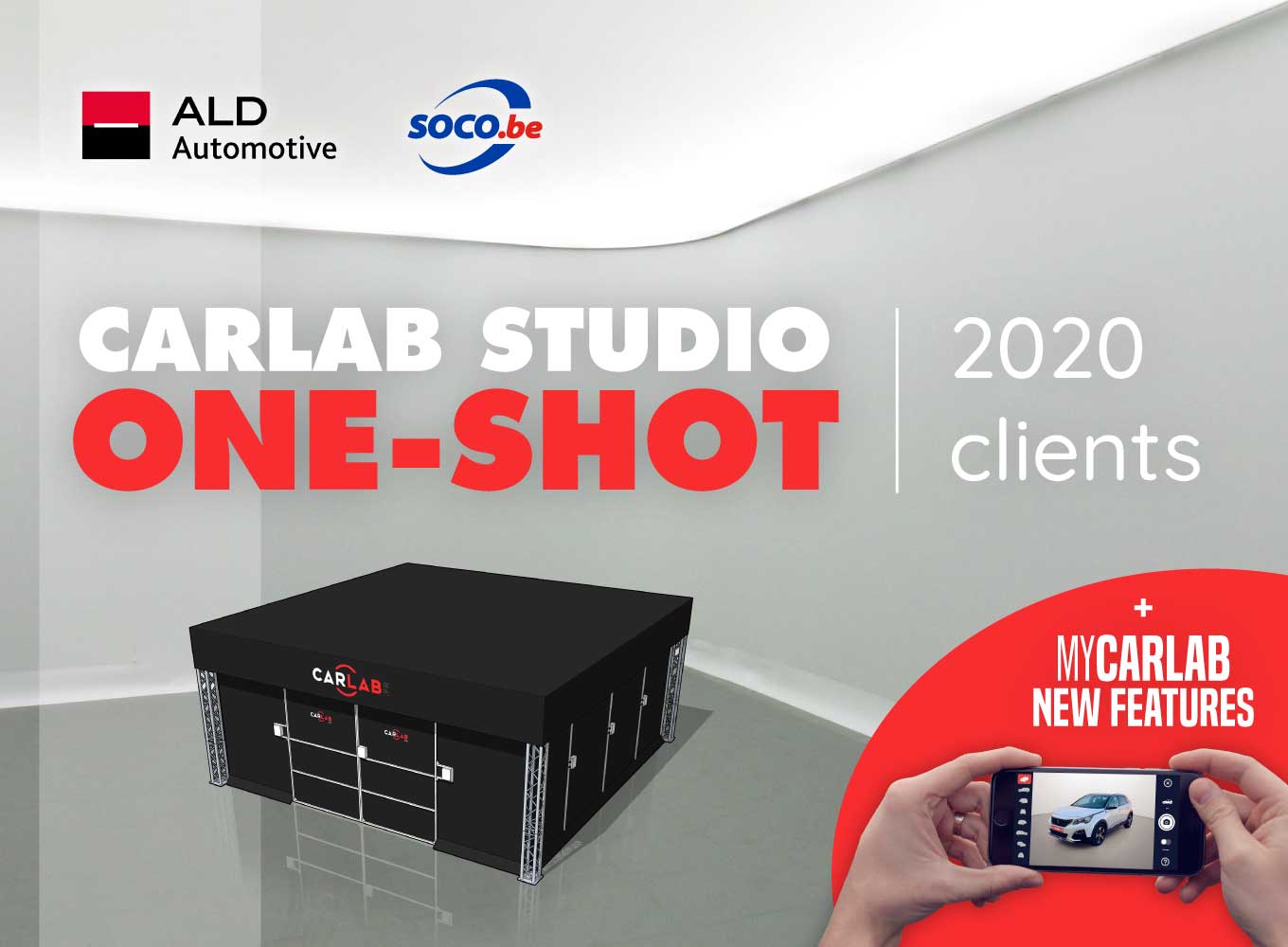 October 2020

They chose CARLAB ONE-SHOT
The Automotive Photo Studio
Either new or actual clients eager to upgrade their actual automotive photography solution, they all chose CARLAB ONE-SHOT, the instant one-click photo studio which allows to produce 12 professional photos all around a vehicle with only one click.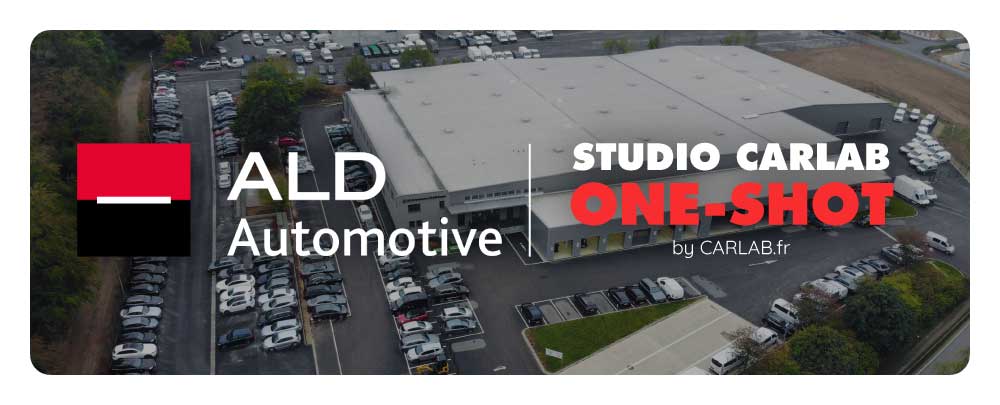 ALD Automotive | Luxembourg
ALD Automotive Luxembourg, subsidiary of the Société Générale group and car leasing specialist, modernises its Car Center by transforming its classic Carlab Studio in a brand new Carlab One-Shot.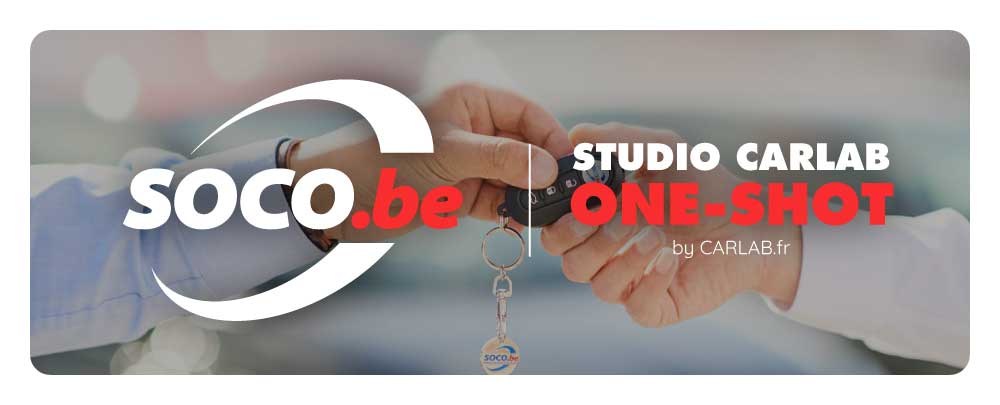 SOCO | Belgium
The SOCO group, car reconditioning expert for more than 40 years in Belgium, is now equipped with a brand new Carlab One-Shot.

myCARLAB
New features
This month, myCarlab is being updated with two new major features, dedicated to shooting optimisation and customisation.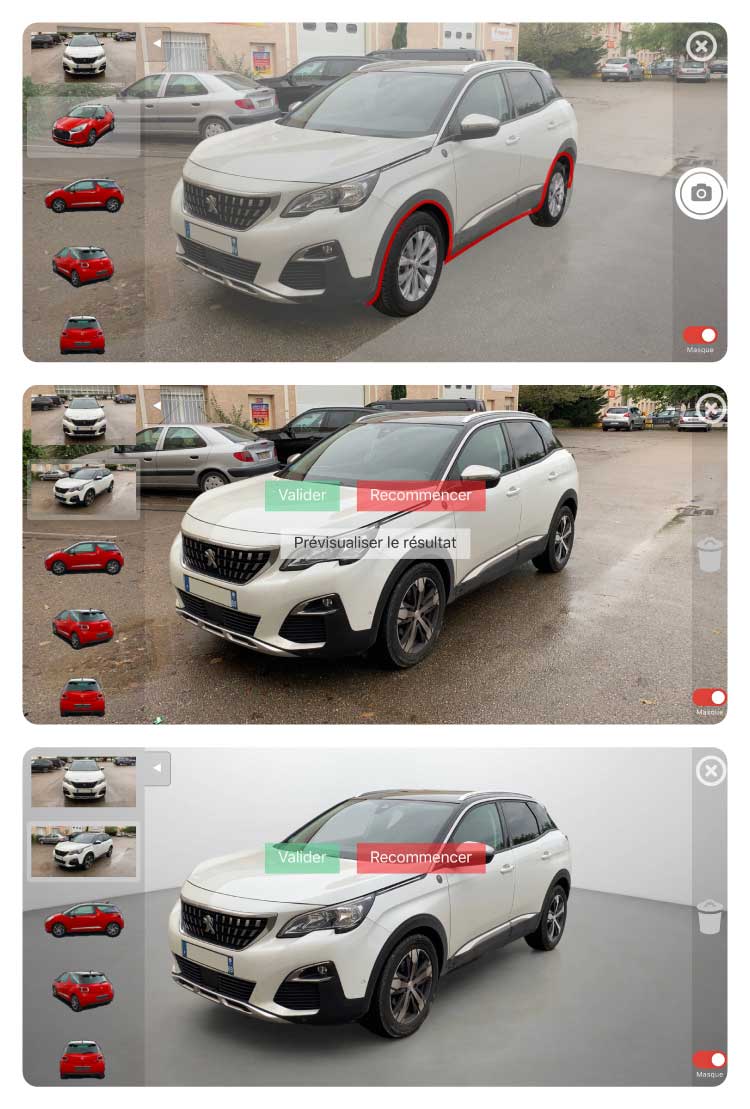 To optimise your shooting sessions, the Live Preview shows you a preview of the processed vehicle after each angle shot. This way, you can now validate or correct the framing of your vehicle, angle by angle, without waiting for the validation of the whole shooting.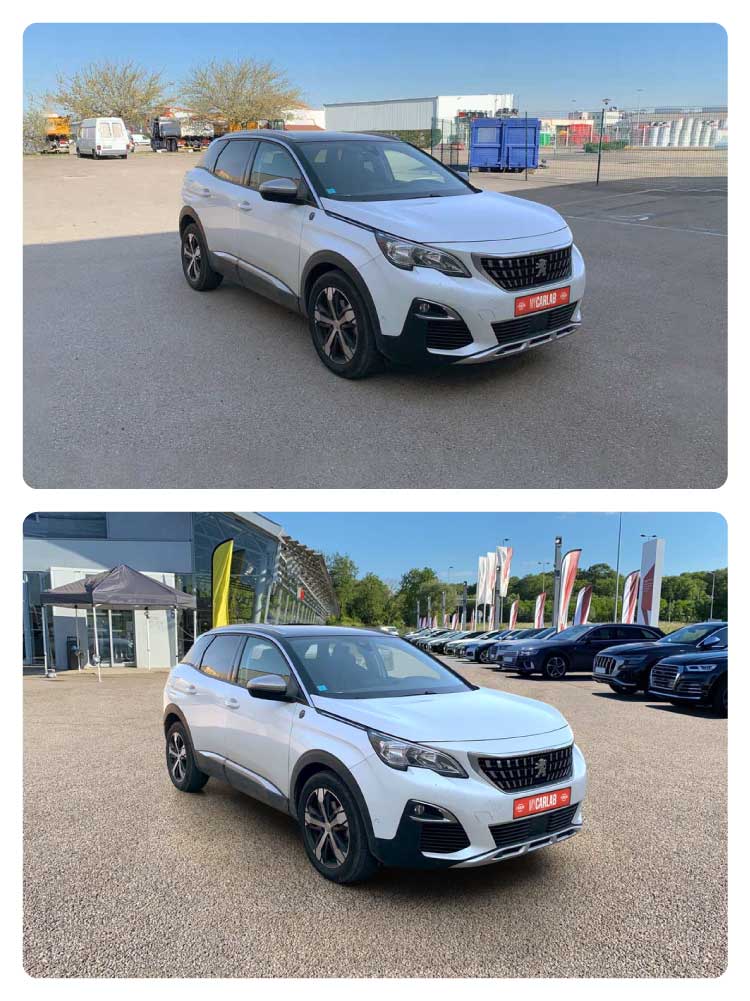 Whatever place you shot your vehicle, you can now integrate it in a customised background, such as a photo of your car dealership for example.
Subscription offer
To let you discover the app with ease, subscribe now and get 10 free vehicle shootings.